Covid-19 has brought into the Digital Realm, prompting the conversion of most organizations to digital techniques. As the virus spread, businesses throughout the world faced a difficult choice, restrict goods and services substantially so that reduced numbers of socially isolated employees could manage the burden, completely cease operations, or learn to live in the virtual environment.
Overnight, authorities implemented regulations restricting big crowds, limiting company operations, and encouraging individuals to work from home as frequently as possible. As a result, businesses and educational institutions equally began to explore methods to operate remotely.
The Smart Solution to the Problem
Indeed, Digital technologies are the smart solution to the problem but It is, however, not the simplest. Although businesses have not been willing to invest in new digital technology, not all have been able to understand the benefits. Utilizing new technologies to empower remote personnel while also strengthening business operations is one of the main challenges during the pandemic.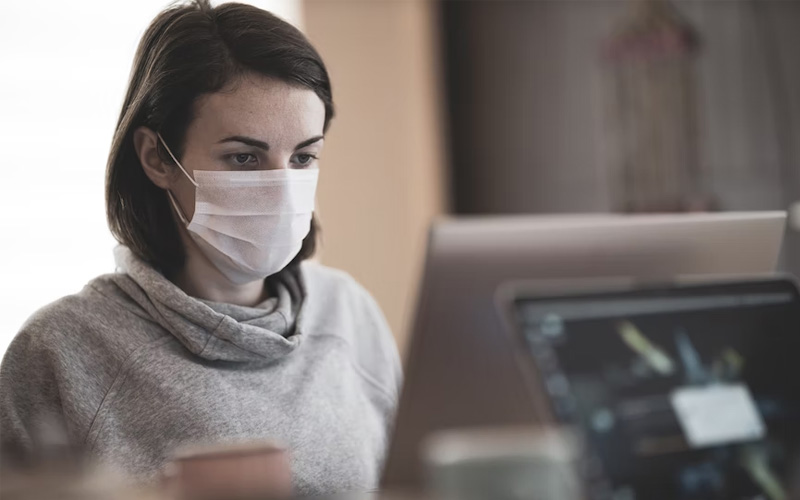 Technology had become an extremely significant aspect of the business even before the pandemic but Covid-19 and the lockdown have managed to make it an immediate priority. Businesses were considering technology as a means of interacting with customers, enabling some workplace freedom, and introducing efficiency and efficient workflows.
Consequently, the introduction of the Coronavirus and the suspension of business meetings expedited these adoptions tremendously. It compelled businesses to consider innovative digital solutions to continue operating online and serving their clients.
Covid-19 boosted digital advancements and innovation across the globe. People now rely heavily on digital channels for their livelihood, such as ordering meals, and medications, and making payments. 
How you can jump into it
Digital Transformation is easy to reach at the most basic level. Simple initiatives like ensuring you have a simple and user-friendly website, strong social media engagement, and digital technologies are all pillars that may be expanded on to construct a stronger strategic plan. 
Businesses have begun to recognize the value and potential of digital transformation. Adopting technologies, especially when it comes to business innovation, is about getting an advantage over competitors and capturing greater opportunities in the marketplace. As firms recognize these benefits, they will be better positioned to continue utilizing technology and reaping its benefits.
Brands must first carefully consider which technology and competencies they have invested in. Examine whether there are numerous overlapping expenditures and investments. Examine why the companies invested across many technologies to determine if there is a reason for the various offerings. Look for strategies to cut investments while still meeting the needs of the various organizations.
At the very same time, look for operational gaps. Examine how firms manage their digital capabilities and the challenges they face. Understand how new tech can assist in addressing these issues so that the brand can operate seamlessly online, producing a smooth, uncomplicated experience for both customers and employees.