Have you ever think why, despite investing a significant amount of time and effort toward your blog's content, you never have enough viewers?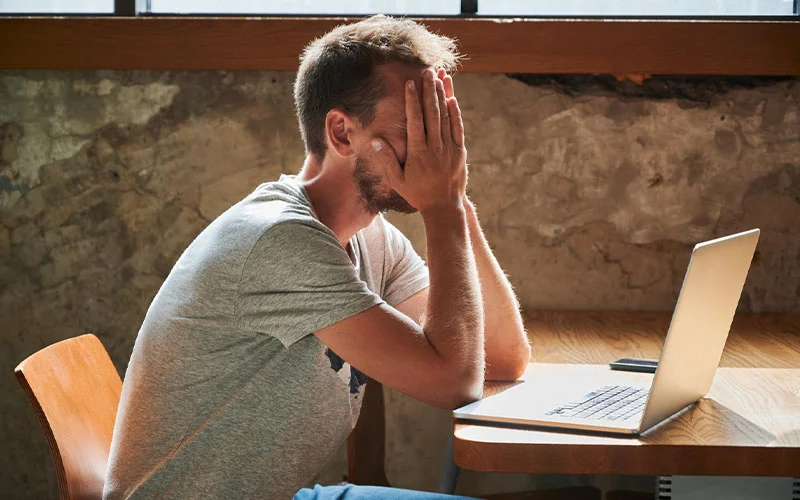 To really be honest, some companies simply have unrealistic expectations and wait for each blog to just go viral. Though it might be time to make some adjustments if, after a few months of blogging, you're still only getting a few visits. This blog will go in-depth on how to drive more traffic to your site and keep people interested.
1. Your Blog Lacks a Pertinent Focus
You would rapidly lose visitors if your staff started publishing blogs on unreliable, inconsistent subjects every week. That is correct!
First, ask yourself if your site frequently provides readers with the information they want. With one engaging article, you can attract visitors to your website, but you won't necessarily keep them. Brands need to use blogging to position themselves as sector authorities. Choose the market niche you want to concentrate on, and stay with it.
2. Your Content isn't Good Enough
The time of writing a blog article in 15 minutes and ranking at the top of Google is completely gone. Readers aren't prepared to put up with substandard content, and they don't have to because there are so many high-quality resources and content structures available nowadays.
Look at the caliber of your content to see if your blog's concentration is on the right path. Does your blog give any value to readers, or does it just repeat information they can find elsewhere? Would you find it a waste of time or would you truly adhere to your post?
Give your visitors information worth reading in the blog articles because poor content can drive away followers. If you lack the time to post every day, adhere to a weekly posting schedule. Producing just one amazing article is preferable to ten embarrassingly substandard ones.
3. You Don't Consider SEO
Do you recall the days when clicking on the first search result on Google would lead you to a trashy blog post with tonnes of advertising and no useful content? Earlier then, digital marketing meant loading your blog posts with keywords to deceive search engines. The appropriate keyword techniques would push the post to the top of the listings even if it were entirely useless and unreadable.
Thankfully, that's no longer the case. Search engine optimization (SEO) is crucial now more than ever. While short-term traffic spikes from social media methods are possible, long-term, recurring traffic will come from appearing high in search results. Utilize tools and technologies to analyze and enhance the SEO of your content.
4. Your Content is too Self-Promotional
No one really cares about your business or product, which is a painful but basically unchanging truth. Although you may be thrilled with your new feature or explosive growth, others are uninterested. They are too occupied attempting to meet their own demands and resolve their own issues.
Just so many blogs are packed with overtly promotional content, keeping it quite evident that the priority is to increase sales rather than to offer value to the reader. Nobody will continue to read a blog that consistently features articles endorsing its own goods. People read blog postings to learn new things or to pass the time, not to see advertisements.
Instead, offer meaningful material that speaks to your target audience. Then, invite them to sign up for your email newsletter that offers guidance unique to their business. Maintain an educational focus on your blog rather than a sales one, and your earnings will also increase.
5. Your Editorial Calendar is Inconsistent
With the growth of all those different content platforms, including your Facebook and Twitter, account feeds, it is less crucial to produce a fresh article daily. But you must at least communicate with your loyal readers frequently. Remember that content marketing is a tactic, thus careful planning should be made before implementing it. Consistent publication should be an aspect of overall content strategy if the purpose of your post is to move visitors farther down the sales funnel.
Consider scheduling a few pieces each week and using the remaining content to fill your posting schedule in the future. You won't forget about your viewers if you have enough content prepared two to four weeks ahead. You will also relieve some of the load on yourself by never having to create a continuous trickle of content if it is simply not possible.
6. The Promotion of Your Content is Ineffective
Even if this is crucial for all, a blog, in particular, needs it. No matter how appealing your material is, if you don't properly promote it, it won't ever have the desired effect.
The use of your publish button shouldn't be the end of your content marketing approach. In actuality, this should only be the start. The piece should be shared individually with relevant business influencers who might be likely to share it on media platforms or refer to it in content of their own during the following week, in addition to being posted on company social media pages and emailed to newsletter subscribers.
No one will promote your blog as much as you, so be sure to put in the work. so be sure to invest the time and effort required to ensure its success.
Lastly, Consider...
It requires a lot of effort, which is why 73% of firms have a person in place to manage their content marketing strategy. But even a one-person corporation can profit from clever content marketing. Commit to constantly creating valuable, targeted material and sharing it with your network, and you'll see an increase in your engagement.