The Instagram video has rapidly risen to the top of the list of features and capabilities. There are numerous ways to create a visual story, including in-feed videos, Stories to Reels, and other formats. Despite the popularity of Instagram videos, not all of them appear on the first page. Various videos have various needs since they serve various objectives.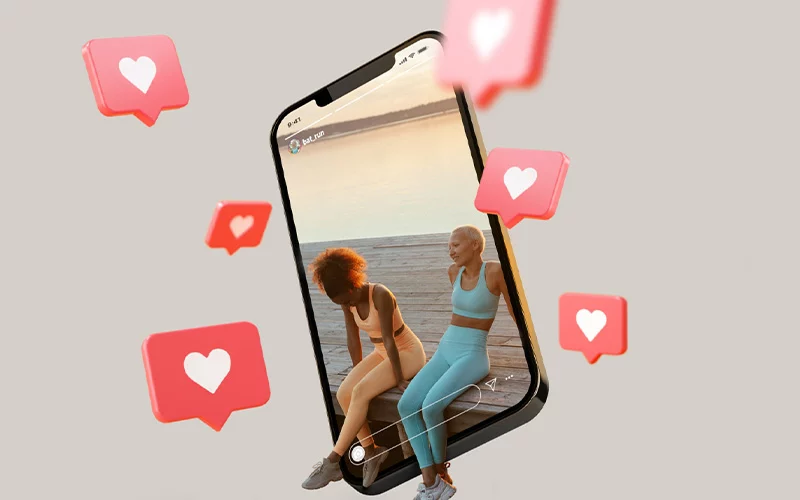 You must follow the rules if you wish your videos to be successful! This necessitates being mindful of the sizing specifications for each form of video. The Instagram app now provides four distinct video formats. All you need to learn regarding Instagram video formats, features, and styles will be covered in this blog. Your visual content will continue to look its best as a result, allowing you to spend more time beating the algorithm.
Instagram Reels
Size:
Reel sizes are 1080 by 1920 pixels. You shouldn't have any issue generating videos that match these sizes because this is the typical size for the majority of content on the platform.
Dimensions:
Instagram Reels are intended to be seen on portable devices in full-screen, vertical mode. Shooting and editing your Reels straight on your phone is the easiest method to ensure that they are the proper size.
Aspect Ratio:
Instagram Reels' aspect ratio is 9:16. The width concerning the height would be the aspect ratio of a reel. The width is always represented by the first integer and the height by the second. Your videos must adhere to the appropriate aspect ratios for Instagram to avoid having any of your content cropped off.
Video Size Limit:
Reels' video size limitation for 60 seconds of video recorded is 4GB. To speed up uploads, we advise staying under 15MB.
Video Formats:
Reels can now be uploaded to Instagram in MP4 and MOV formats.
In-Feed Videos
Size:
In-feed video on Instagram should be 1080 by 1350 pixels, however, you can also choose 1080 by 1080, 1080 by 608, or 1080 by 1350 if required.
Dimensions:
The Instagram app doesn't rotate on the phone, so Instagram in-feed videos may be either square and otherwise horizontal. A panoramic video that you select to share can appear with black or white boundaries along both sides.
Aspect Ratio:
In-feed videos have an aspect ratio of 4:5 (1.91:1 to 9:16 are enabled). Additionally, you can post square videos in 1080 by 1080 pixels with 1:1 aspect ratio formats.
Video Size Limit:
Instagram enables videos under 10 minutes in duration to be up to 650MB in size. If your video is under 3.6GB, it could be approximately 60 minutes long.
Video Formats:
When uploading, in-feed video posts may be in MP4, MOV, or GIF formats.
Instagram Stories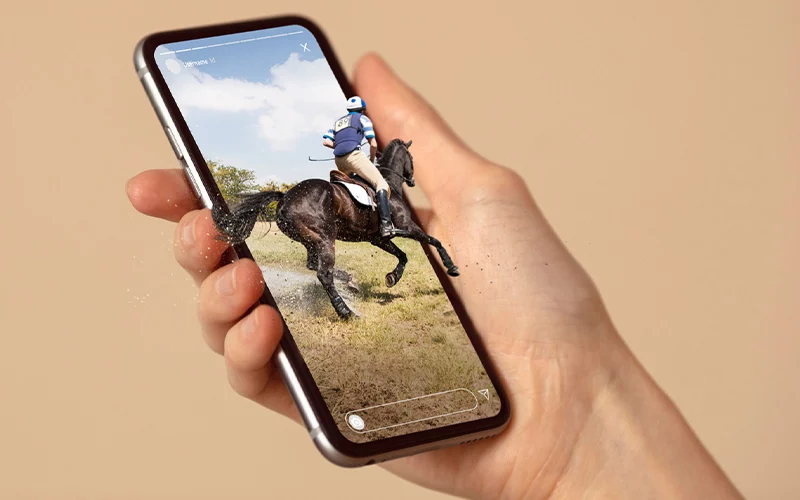 Size
Instagram Stories and Instagram Reels essentially have the same size restrictions i.e 1080 x 608 pixels (minimum) to 1080 x 1920 (maximum). To incorporate features, animations, and music, the majority of Reels are captured using the Instagram app.
Dimensions
Make sure to record your story on your mobile or in portrait shots because Stories, like Reels, are intended to be viewed vertically. Ensure that your video is 1080 x 1920 pixels in resolution if you wish your Story to occupy the entire screen.
Aspect Ratio
Instagram Stories' aspect ratio is 9:16. Stories function best if they are captured in a vertical orientation.
Video Size Limit:
The maximum Instagram video limit for Stories is 4GB per 15-second segment. Just keep in mind that Instagram will break up longer Stories into 15-second pieces. These blocks may each be equal to 4GB in size.
Video Formats:
You can upload files in MP4, MOV, or GIF formats to Instagram Stories.
Live Videos
Size:
Instagram Live's size is 1080 x 1920 pixel resolution. The standards for Instagram Live videos are identical to those for Stories and Reels, except for their longer duration. You must launch the app to begin recording.
Dimensions:
All Live videos must always be taken vertically and broadcast directly from smartphones. Be sure to keep your smartphone in portrait throughout your stream because the app would not rotate.
Aspect Ratio:
The Instagram Live video aspect ratio is 9:16, It can be changed inside the app. Remember that once you begin, you cannot adjust the size.
Video Size Limit:
Instagram Live videos can be up to 4GB in size and are 4 hours long.
Video Formats:
Instagram will produce your video in MP4 or MOV file when you go live.
Conclusion
The market may be effectively targeted with Instagram videos. It's crucial to consider the kinds of video content that work best on the platform, though. Additionally, prior to filming your films, being aware of the ideal video size and characteristics will speed up your results.