Online payments are now an integral aspect of the e-commerce sector because of recent technical improvements. Given the numerous advantages that come with online payment tools, it makes perfect sense about this.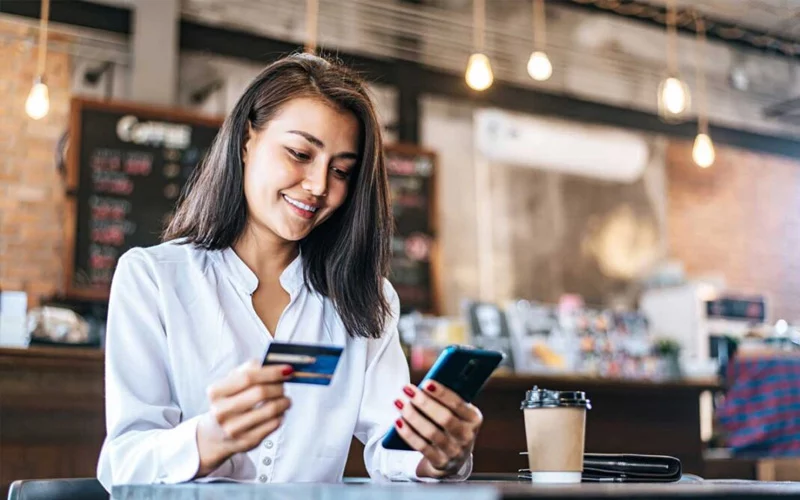 Even if the idea of online payments isn't entirely new, the COVID-19 pandemic has only increased their use. eCommerce has become increasingly popular over the years, achieving a market penetration rate of 46% for eCommerce. Since then, its attractiveness has grown dramatically, especially during the widespread COVID-19 outbreak. According to studies, there was a 200% increase in the number of clients signing up for online banking in the initial year of the crisis.
Guidelines to remember while making online payments
Despite the convenience and safety of online payments,
Don't save card information: To avoid having to enter our card information again, the majority of us prefer to save it on our cell phones or other devices. However, this is not recommended because it might be misused in cases of theft. After each use, ensure to always delete your card information.
Avoid the use of public WiFi: No matter how anxious you are, you should never use WiFi or public computers because there is a considerable risk of data theft.
Utilize personal windows: Be sure to conduct all of your transactions in personal windows and stay away from any questionable websites or apps that are not listed in the app store's top recommendations.
there are certain things to watch out for given the rise in fraud.
Advantages of Online Payments
The major benefits, drawbacks, and additional advice for using online payments are listed below.
1. Transactional Efficiency
Online payments save a huge amount of time for the buyer and the vendor. There is no need for people to stand in line, write a check, or wait for long. They can get the money immediately; they don't need to wait for banks to process their checks. Since a transaction can be finished in a matter of minutes or less. It won't be forgotten or ignored.
2. Convenience
You don't need to worry about carrying a significant amount of cash, getting robbed, or getting imperfect change. With online payment methods, all you have to do is memorize a specific pin to complete your transaction.
3. Secured Payment
Compared to more traditional approaches, where the seller may need to examine the validity of cash or deal with the costs of a bounced check, accepting payments online carries reduced risks for the vendor.
4. Reaching Audiences Worldwide
The ability of a company to accept payments online and make its store open to the entire world may be its strongest attraction. As an internet retailer, you have a far wider customer base than just those from your country. Adding online payment alternatives to your e-commerce site will definitely boost sales.
5. Easy to Manage
Your money and other financial information are simpler to manage and store when you use online payments. There are numerous tools online that can assist with transactions for both customers and sellers. You can let the tools manage your funds instead of having to keep track of them yourself.
6. Extensive range of options
Numerous methods exist in the online platform for sending and receiving payments. Your customers will have a variety of payment options available to them, depending on the sort of payment partner you choose to deal with. Best payment gateways include eWallet, cryptocurrency, prepaid cards, etc.
Challenges of Online Payments
1. Technical Issues
Like any other technology-dependent software, online payments are susceptible to technical issues or downtime. Even though tech maintenance operations are scheduled in advance and typically occur at night, they can occasionally annoy online buyers. Many organizations encounter high bounce rates, particularly when it occurs unexpectedly.
Several of the frequent technical issues users encounter online:
Poorly fetching pages

An abrupt page shutdown

Server failure

Inability to finalize payment and repeated payment failures

Inability to add card information
2. Threats involving Passwords
Even if one-time passwords (OTPs) are used for the majority of operations, some circumstances call for password protection. You could be in danger of a privacy violation, especially if you work with several banks.
3. Fraud and scams
Dealing with internet fraud and scams is one of the biggest concerns for companies and governments around the world. We submit bank information, personal information, location, and other crucial details online; these details might be illegally utilized to get access to our devices, and wallets, and hack them.
4. Restrictions on Amount and Duration
Certain banks impose a restriction on the number of payments or the daily max amount that can be transferred. The majority of online transactions also have a deadline that you must meet. For some people, all these restrictions may be proven to be quite irritating.
5. Identity Theft
It is impossible to verify if the person who makes an online transaction is who they claim they are. The majority of online payments are made anonymously because there are no verification techniques like photos or signatures. This has the potential to significantly increase fraud and identity theft.
6. Service charges and other charges
Some firms may charge setup fees or even processing fees for customers using those facilities when deploying online payment channels. It goes without saying that having access to the internet and other related services is necessary in order to set up online payment options. Both the merchants and the customers may find this annoying as it easily results in additional expenses.
Conclusion:
The e-commerce sector is changing in a number of different ways because of digital payments. It is generally expected of you to offer online payment alternatives as an entrepreneur and a client.
Online payments have their own set of drawbacks that you need to be aware of, despite the fact that they are generally thought to be favorable for numerous reasons. Even so, in the modern digital environment, every useful function carries a small amount of risk. Most of these drawbacks are manageable with the right care and management.