Do you try to maintain consistency in your social marketing? The crucial component can be a well-organized social media content calendar. A social media schedule can be made easily and produce spectacular results.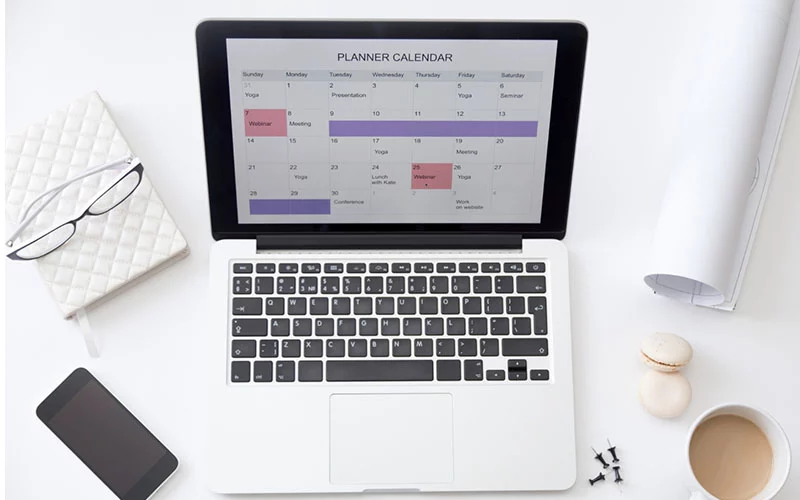 On-the-spot content creation and uploading are challenging. You're more likely to make blunders, tone issues, and other issues. Making a social media calendar in advance will be much more effective. In this manner, you will have set aside time to research, edit, review, and schedule posts. Calendars for social media content do more than merely lessen your workload. Additionally, they make it simple to build successful content and provide you the ability to time your articles to reach the broadest audience.
Here's a brief guide to setting up your social media posting calendar so you can focus on upgrading.
What is a Social Media Calendar?
Your upcoming postings are listed on a social media calendar, which is arranged by both date and time. A worksheet, digital schedule, or interactive dashboard can all be used as a social media calendar.
Your social media calendar must include these factors to gain the maximum benefit from it including when a post will be published and at what time, and the resources that will be used, such as writing, hashtags, hyperlinks, and visuals, for the social media page or network.
Making a Social Media Calendar
In order to develop a successful social media calendar, you should follow these steps
1. Carry out a social media analysis
You need to have a comprehensive understanding of your current social media pages before creating your social media content calendar. Make a note of how frequently you now post on each social platform as an aspect of your analysis. Analyze your data to get any hints regarding the effects of publishing quantity or duration on interaction and conversions. A social media assessment evaluates your social media sites, interaction, and presence to determine what's working and what needs improvement.
2. Select the social media platforms
Select the social media platforms you'll use and the content you'll upload.
You should have a thorough understanding of the platforms your audience utilizes and the sort of content they enjoy after completing a social media audit. The social media outlets you'll utilize and the material you'll post should be based on your research.
You might discover, for instance, that your audience enjoys your behind-the-scenes photos on Instagram but uses Twitter to enquire about and discover something about your business. Then, you can utilize Twitter to inform them about your business and respond to their inquiries by posting entertaining behind-the-scenes photographs and Videos.
3. Choose the events that should be on your calendar
You must include content in your social media calendar that would help you achieve your intended objectives because your media platforms calendar must be customized to your brand and objectives. Your calendar should first show the following:
The techniques you employ

The day and hour that your posts will go live.

Links, images, videos, and written text
As you gain experience using your calendar, you might wish to add the following to it:
Reels

Blogs

Surveys

Campaigns that are vertical or related, such as competitions and promotional events
4. Request feedback
Share your completed calendar with your colleagues and other stakeholders and ask for their input to make sure it satisfies the company's requirements. You might discover methods to enhance or build upon the calendar while you're using it, consequently, you'll need to remain responsive to future input.
Closing Up
With the help of a calendar, marketers may assess which content was most successful in the past and change their approach accordingly. If a specific post type attracted a sizable number of views, you might reproduce it for a variety of subjects and have the same results.