In no time, you can launch a company, create a distinctive online store, establish your apparel brand, interact with potential clients, and begin selling online.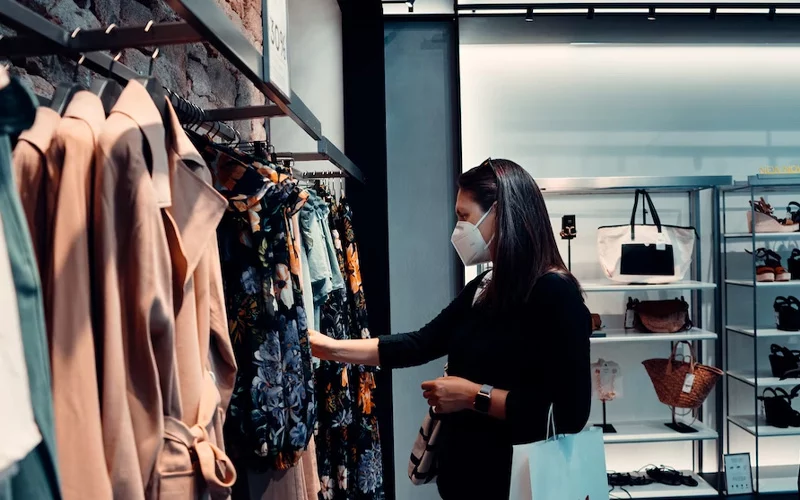 Although the fashion market is a multi-billion dollar sector with intense competition, it is now easier than ever to launch a clothing brand or an online clothes store. There are more options than ever before for start-up companies including a convenient and maintained eCommerce store, allowing you to build your own clothing brand from zero, ready-made retail items, start exporting or establish a modest t-shirt shop.
All that you need to learn about launching your own online fashion brand, from design to sale, will be covered in this blog.
Comparing Online and Offline Stores
Here are some of the greatest benefits of selling online as compared to offline:
It's Convenient: Customers can shop everywhere and anytime, which is more convenient than having to go to a store for shopping.
Multichannel E-commerce: To provide seamless customer service and potentially improve income by 33%, multichannel e-commerce connects all platforms to generate sales.
Lower entrance barriers: Online shop setup can be completed in a few hours or days, but starting a business in a more conventional setting can require much more time and capital upfront.
The best way to launch an E-commerce fashion store
Although the fashion market is a multi-billion dollar sector with intense competition, it is now easier than ever to launch a clothing brand or an online clothes store.
1. Choose a brand strategy
Create your brand strategy before launching an online fashion business, you should ask yourself the following questions:
What's your goal?
What makes your fashion store unique from others?
What do you consider to be your area of expertise?
Whom are you trying to reach?
Your competitors, who are they?
Create your mission statement after you've clarified everything by responding to these questions. Don't skip this stage since it will keep you on track as you continue down the path to launching your own fashion line.
2. Select a platform to launch an e-commerce store
You can create and launch an online shop, generate revenue, and complete orders using an eCommerce platform. Selecting the right platform will make it simple to launch an online store and expand your fashion business over time. There are numerous choices, each of which has advantages of its own.
3. Make the store's design unique by selecting the best template
Thanks to the expertly created templates offered by FIFTH IT, you may develop a lovely and expert online clothes store in a matter of seconds without needing to learn that language of coding!
Making the appropriate choice is crucial since your template affects how your online business will seem and function. Naturally, you can alter your template once you've selected it, but your decision does serve as the foundation for your store's look.
4. Add products to your store
In order to launch an online fashion store, the subsequent step is to showcase the products. We advise concentrating on the following components when adding the products:
Product Images:

Having high-quality product photos is essential to attract shoppers to your online store

Product pricing: How much money your online fashion business makes will depend on the prices of the products. There are Cost-based, Competition-based, and Value-based pricing strategies available for your brand. Whatever pricing method you use, keep in mind that future readjustments are always possible.
Product information:

Your chances of successfully selling the clothing can be improved by having an appealing and concise product description.
5. Set up Payment Methods and Evaluate your Shopping Effectiveness
Payment Method:

To avoid any potential issues, make sure your online fashion store has a safe payment system that is functioning properly. A trustworthy payment method is necessary before starting an online fashion business. It should securely process consumer transactions so that all data is protected from illegal access.

Examine the Shopping Effectiveness: Look for flaws that might prevent customers from locating what they're looking for, making it to the checkout, and finishing the transaction. These could be defective payment gateways, broken links, slow-loading photographs, or error displays.
You're ready to start your online fashion store once everything seems well enough.
Promoting your online fashion store
Your online fashion shop has just launched successfully. Now Implementing your sales and marketing tactics is the next stage. Social media platforms such as Facebook, Instagram, and Twitter are great tools for marketing your online fashion business nowadays. Think about content marketing and email marketing. Both are fantastic free resources for building traffic and conversions. Google Adwords and SEO (search engine optimization) are two more aspects of promoting your brand.
There are many other routes for marketing, but if you concentrate on the above tactics, you'll be able to attract enough clients to your business to generate revenues.