You could be having trouble deciding between Instagram Reels and TikTok. Which is best for you? Brands are already investing heavily in short video content, indicating that you're not alone. This article will help you determine the best platform for your short-form videos by comparing Instagram Reels with TikTok.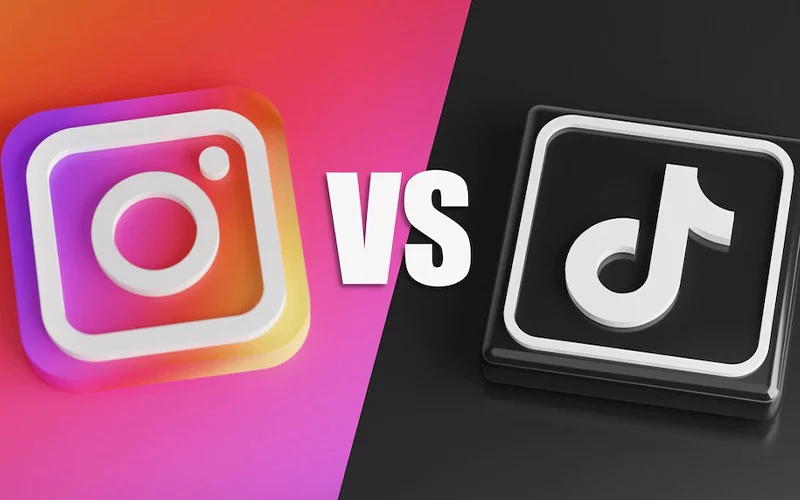 You may shoot, edit, and publish vertical videos on Reels and TikTok within just a few minutes. Despite having a similar nature, the two are much more dissimilar than you might imagine. The following information about TikTok versus Instagram is important to know before actually incorporating one of the apps into your strategy for social media marketing.
What Are Instagram Reels?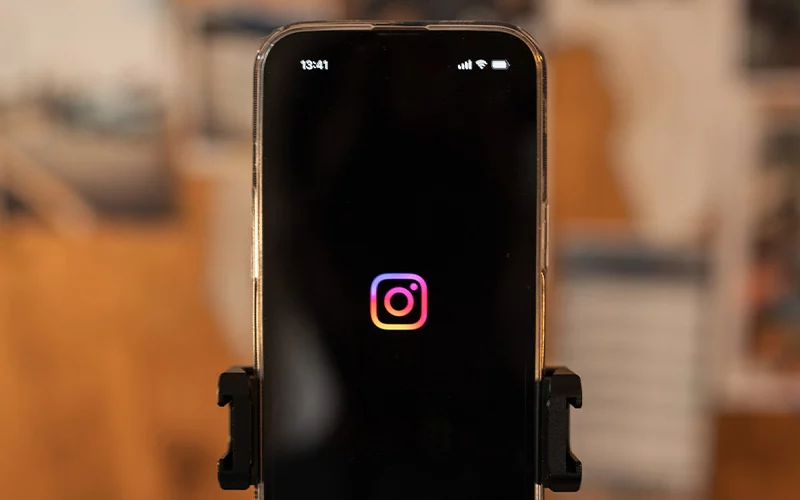 In August 2020, the social media site Instagram released Instagram Reels. Reels are designed similarly to your typical Instagram feed so users can just browse for an infinite stream of uninterrupted videos. An Instagram Reel is essentially a vertical video that lasts for anywhere from 20 to 60 seconds. The reel may be set to music from Instagram's music collection, users can add filters, and stitch together video segments.
Due to its potential to appear on Instagram's Explore tab, it also encourages engagement. Reels are made to increase your audience and help the general public recognize you. They allow your company the chance to showcase the uniqueness of your brand even while advertising your goods or services.
What Is TikTok?
A platform devoted to exchanging vertical video content is titled TikTok. TikTok, which was formerly known as the popular lip-syncing platform musical.ly, has transformed into a video-sharing platform where a billion users per month can participate in trends and share a variety of videos.
TikTok is a popular social media tool for uploading videos that have recently captivated the Internet. The Instagram platform has a feature called Reels, but TikTok's platform is only for short-form video content. To reach audiences and have an impact, users and businesses must be innovative with their video content.
Instagram Reels vs TikTok: Features Comparison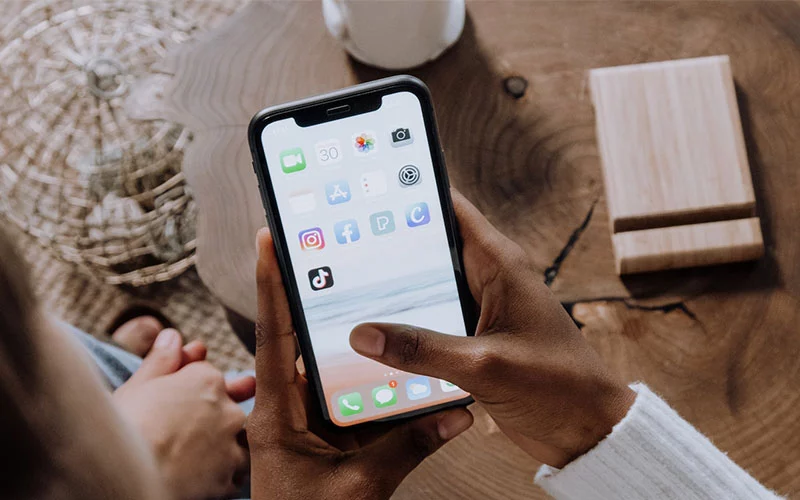 Reels vs. TikTok appears to be a competitive clash given that both services promote short-form video production. Despite this, they are not at all alike. Let's explore the shared characteristics of the two networks in more detail.
Video Length
15-second video clips are already supported by Instagram Reels and TikTok. Instagram Reels now permits 60-second videos. In the meantime, TikTok gradually increased the supported video duration. The initial extension increased the video length to a minute. TikTok introduced a second extension in July 2021, offering videos up to three minutes in length. Now, TikTok video uploads can last up to 10 minutes as of February 2022.
Voice and Video Effects and Filters
Due to its beginnings as a site for lip-syncing, TikTok offers a variety of effects and filters to add flair to your films. Additionally, TikTok saw some troubles and trends in video editing, and it added these effects to its vast library to make video editing and posting easier. While Instagram incorporated speech filters, Instagram Reels only offers a limited number of video filters.
Editing
Before uploading a video, it is essential to give it one last finishing touch, and these applications include capabilities for that. However, Tiktok appears to be the most deliberate in assuring versatility in editing. Instagram, which was created for photographs, offers users the choice of filters to somewhat enhance appearances.
TikTok, which allows you to capture films with a watermark and store them on your camera roll to secure your work, Regrettably, reels' features still do not include the "saving" option.
Music and sounds
Audio plays a significant role in the experience, as you are likely aware if you have used either platform for any length of time. However, many accounts on Reels (especially those belonging to businesses) are presently unable to access the Instagram music library, preventing them from adding specific audio files to their videos. The soundtrack is also removed when you save a Reel to your photo collection. Whereas, the greatest strength of Tiktok is the wide variety of sounds that can be paired with your videos. Business owners have a lot of options, ranging from popular sounds and music to user-generated sounds.
Visibility
One of your main objectives as a TikTok business owner is to be visible to your target market. In contrast, existing followers are the main source of views on Instagram reels. On the other hand, users other than your followers can find your videos on TikTok. While TikTok is the place to be if you want enormous discovery and quick development, both platforms are excellent for increasing brand visibility. On TikTok rather than Instagram, your chances of going viral are higher.
Analytics
Reels tracks likes, comments, reach, and conversations in real-time. As opposed to this, TikTok tracks a variety of statistics, including overviews of user profiles, follower insights, content perspectives, shares, time invested in watching videos, and traffic sources. Additionally, Tiktok offers users precise measuring data on interaction through its highly detailed analytics. In-depth analytics data are also provided by Instagram as a whole, along with a summary of your account's overall performance.
Content
While TikTok's video marketing technique is followed by Instagram Reels, the content on each of these platforms is different. Instagram Reels seems to appear more sophisticated, quiet, and aesthetically beautiful, in contrast to TikTok, which is noisy, casual, and primarily used by Gen Z. Instagram users arrange their grids so that their uploaded photos and videos fit together appealingly, and it appears that this practice has carried over to Instagram Reels. In comparison to most TikTok videos, Instagram Reels are typically more polished and expert.
Audience Reach and Engagement
Comparing TikTok to other social platforms, rising influencers there saw an increase in engagement of about 18%. According to statistics, Instagram Reels increased app audience engagement by 22%. People can more easily build their profile and accumulate an audience on TikTok because of the platform's simple content publishing and creation capabilities.
Cross-posting and Video Downloads
When a video has a distinctive TikTok watermark and the username of the original uploader, you will know it is from the TikTok platform. The in-app Save video feature allows you to save TikTok videos to your phone. Instagram Stories allows you to post Instagram Reels, however, the app doesn't offer a download option for these videos. A reel cannot be downloaded to your device; it can only be saved within your profile.
Which one is better?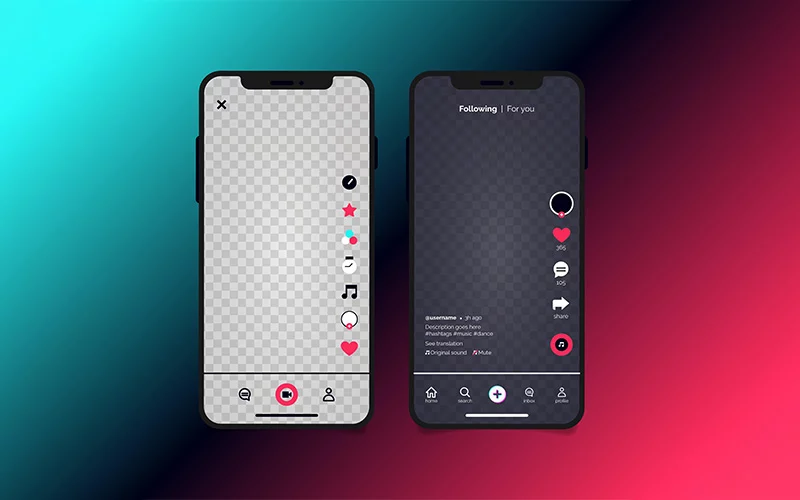 TikTok wins when it comes to rapid growth and trendy content. The less crowded market for Instagram Reels, however, presents another chance to increase your visibility among Instagram users. The location of your target market will also influence which platform is most effective.
The majority of companies and content producers use TikTok and Instagram Reels to increase their engagement. Even though the two platforms are identical, it is obvious that they cater to different audiences. You may increase your online visibility and boost the amount of engagement if you use Instagram Reels and TikTok to their full potential.
Still Can't decide between TikTok and Reels? Why not both?