Any company that wants to sell goods or services online must have an e-commerce website in the modern world. To be successful, your website must be attractive and user-friendly. Web design for e-commerce matters a lot. Though it could be an overlooked component of e-commerce, it's critical to comprehend design fundamentals and how they impact your website.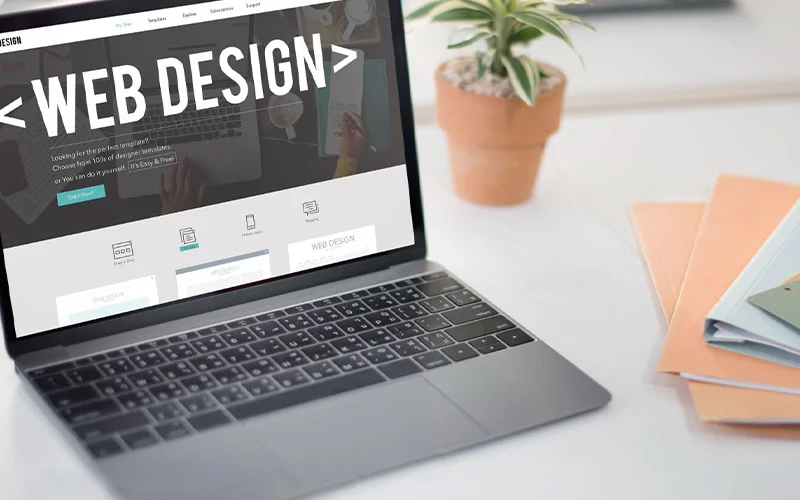 The core of almost each digital marketing campaign is website design. A well-designed website has a significant impact on an e-business. It frequently determines whether a customer will conduct business with a brand. Your online store's sales may benefit or suffer as a result. The effect of website design on the company is discussed in this blog.
The Significance of Ecommerce Website Design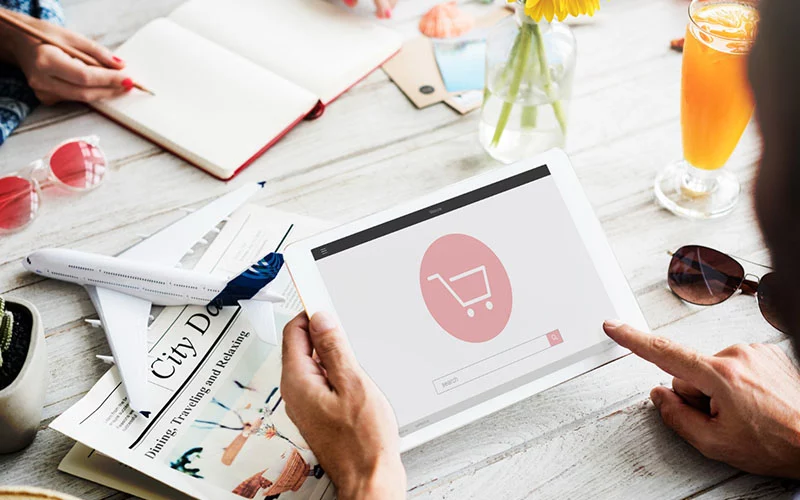 Making sure your website offers visitors the impression that accurately represents your business is the responsibility of an e-commerce designer. It encourages customers to conduct business with you. A professionally designed website not only creates a favorable initial impression, but also conveys to viewers that your brand is stable, consistent, and trustworthy.
Visitors can judge how you compare to your competitors and how effectively you will meet their needs by looking at your e-commerce website. Design is essential, but it is not everything. The layout of your website complements other elements that boost e-commerce performance, such as:
Ecommerce Web Design Considerations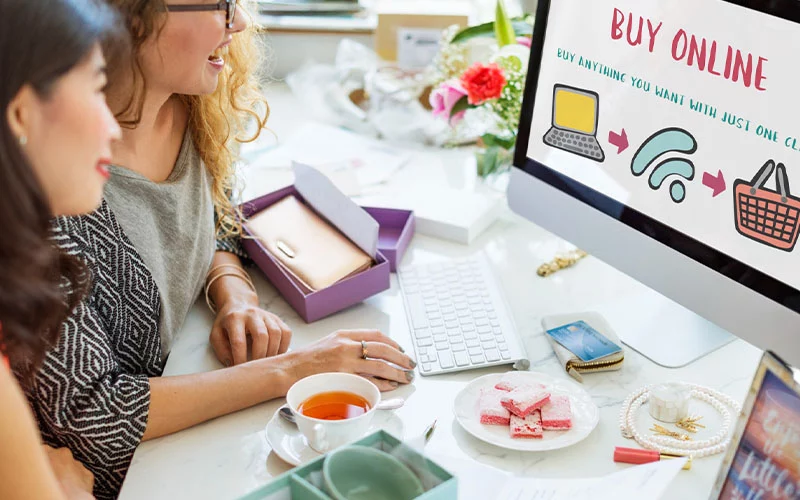 You are aware that you require an effective e-commerce website, but where should you start? How will you guide a designer in building your website? Here are a few things to take into account as you plan your e-commerce website.
Intended Audience: Do as much research as you can to learn who your customers are and what motivates them to make purchases. A designer can use this information to make an online experience that is tailored specifically for your intended audience.
Tone: What would you say about your brand? How does that appear visually? Your website needs to be adorned to match your identity. The more guidance you can provide to the designer, the more insight you have into the personality of your e-commerce site.
Particular Selling Points: Which products as well as what features of those goods would you like your designer to concentrate on? Consider your best-selling items and the factors that influence consumer purchases. You want to highlight those things.
Ease: You want your site's visitors to have no trouble navigating it. Avoid visualizing a variety of pages and sections. How can you cut down on how many clicks it took to access any given page on your website? You'll have to explain to a developer what sections you want on your website.
Accessibility: everybody must find it simple to use. You should ensure that accessibility elements are incorporated into the design of your website.
Consistency: Your website should have a consistent look and feel across all of its visual components because this will help visitors get a sense of your brand. You should consider in advance which hues, fonts, logos, and graphics will convey your brand's personality the most effectively.
Navigation: Visitors will quit your website if it is difficult to navigate. To make it easier for your readers to discover the information they need, make sure your site's navigation is straightforward and includes headers and subheadings. Imagine yourself in the shoes of a newcomer. How simple is it to navigate the website?
Effective Visuals: On your website, you want images to grab visitors' attention and split up the content. You don't want your website to appear cluttered because you're employing images purely for decorative purposes. Have a strategy in place for the effective usage of visuals on your website.
CTAs: To direct visitors, your website should have a variety of Calls to Action. The CTAs should be uniform in both what they ask visitors to do and the way they appear.
Speed: If your website loads slowly or crashes, visitors will leave. No matter how beautiful your site is designed, if it takes too long to load, nobody will visit it.
Closing Up:
There are several factors to take into account while designing an e-commerce website. An e-commerce site that can cost you thousands of dollars to launch or might take more than a month to complete and you might work with a designer for weeks.
Would like a simple option to assist your e-commerce site get going in high gear? Learn more about FIFTH Corp to quickly launch your store.