One of the most important industries in the world is healthcare. Every aspect of healthcare must be effective and forward-thinking, and digitalization has had an impact on how the sector functions and communicates, from primary patient supervision and nursing to pharmaceuticals.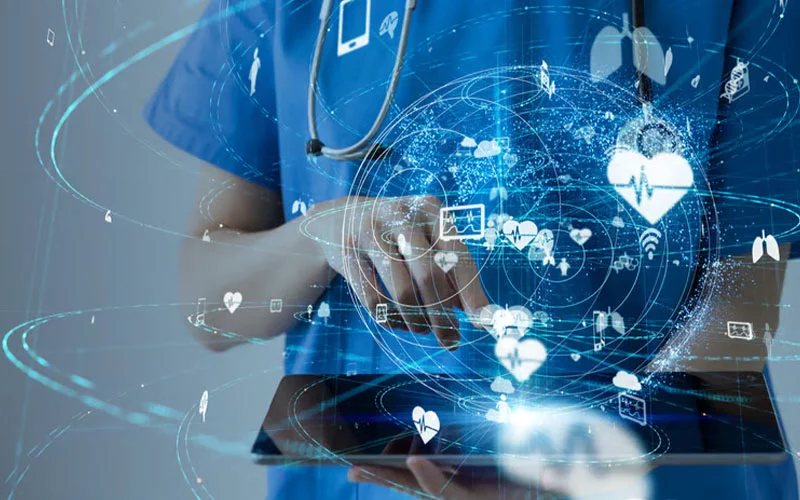 No matter whatever branch of the healthcare industry you work in, the stakes are high since people's lives depend on its success. In a constantly shifting environment, it's critical to be innovative and adaptive. Several top companies across all industries are participating in digital transformation to improve their operations, offerings, and innovations. Healthcare experts are no exception.
Here, we examine digital transformation and demonstrate why, in the era of extreme connectivity, utilizing the power of digital technology and processes is crucial.
Healthcare's Digital Transformation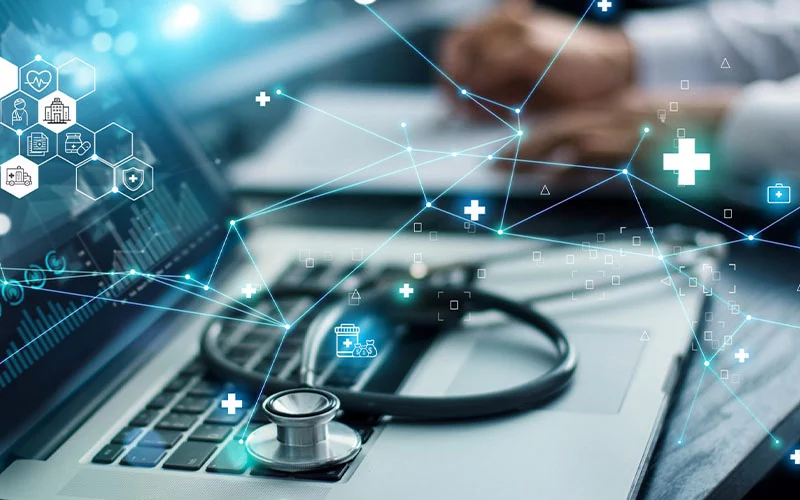 The gears of the digital revolution were rolling before the COVID-19 outbreak, but they were moving slowly. Operating with obsolete technologies and procedures, many healthcare organizations and pharmaceutical companies were falling far behind in the digital space.
The market for medical and health mobile applications is estimated to be worth over $13.4 billion in the United States alone by 2030. The increasing importance of digitalization in healthcare is demonstrated by this value.
Why digital transformation is important in healthcare?
The healthcare sector's ongoing prosperity depends on digital transformation. Additionally, it can support improved consumer experiences, regulatory compliance, and ethical transparency. You can digitize crucial organizational procedures and processes to:
Improve efficiency and acquire the freedom to direct your resources towards projects that advance your company or institution by streamlining workflows and reducing administrative tasks.

Gaining a comprehensive understanding of crucial information and insights that enhance decision-making while permitting personalization would significantly improve patient care.

Find probable medical disasters before they happen, reducing needless illnesses and fatalities in the process.

By automating repetitive tasks across divisions, you can increase financial efficiency.

In order to boost your healthcare advertising and sales initiatives, improve medical product creation and acquire a deeper understanding of medical consumers.
Brands and suppliers must both embrace digital transformation if they are to advance in such a crucial sector. Although moving towards a digital future is crucial, 60% of medical companies believe that the digital transformation process is still in its early stages.
Essential trends for the digital transformation of healthcare
The healthcare industry is evolving due to digital change. The benefits of adopting a digital future are being felt by Healthcare Professionals (HCPs) across the business, from treating patients directly to pharmaceutical sales and marketing. Here are a few of the major trends that are fueling development in the industry.
1. The development of telehealth or "on-demand" medicine
For healthcare providers looking to invest in healthcare IT over the next 12 to 24 months, telehealth is the most appealing area. Staff and patients have access to information at any time and from any location in the digital era. HCPs and medical brands are starting to improve the user experience with on-demand medical care by adjusting to the demands of today's digital natives with their more hectic schedules.
As the healthcare industry continues to undergo a digital transformation, more HCPs will create platforms, apps, and content hubs to give users access to personalized information, educational news, medical guides, and booking tools that enable them to take charge of about their healthcare needs in a way that works for them.
2. Large data sets and predictive modelling
A growing number of HCPs are becoming involved in big data analytics as well as data mining to get a detailed understanding of patient data and other organizational tasks. Big data and analytics can reveal preventative tendencies or patterns in addition to minimizing human error and generating a plethora of information that can improve efficiency while improving the patient or consumer experience beyond touchpoints.
Equipped with comprehensive visual data, healthcare organizations, and pharmaceutical companies can create programs or plans that will lead patients to a safer and healthier future while averting any potentially expensive occurrences or problems. It's also possible to deliver an experience catered to specific requirements or pain spots with accessibility to patient and customer data, which helps to build trust, boost engagement, and encourage brand advocacy.
3. The continued popularity of wearables
The market for medical wearables is booming, as we already discussed. More people than ever are investing in wearables to track their health data, providing HCPs and pharmaceutical companies with a significant opportunity to reach a highly engaged market.
Wearables like heart rate monitors, perspiration meters, or fitness trackers can be given to patients or medical consumers, giving you a direct channel of communication and a variety of audience data. In contrast, medical brands may also take advantage of the growing wearable market and collaborate with trustworthy companies to reach certain audience niches with highly targeted content.
Challenges of digital marketing in a highly regulated sector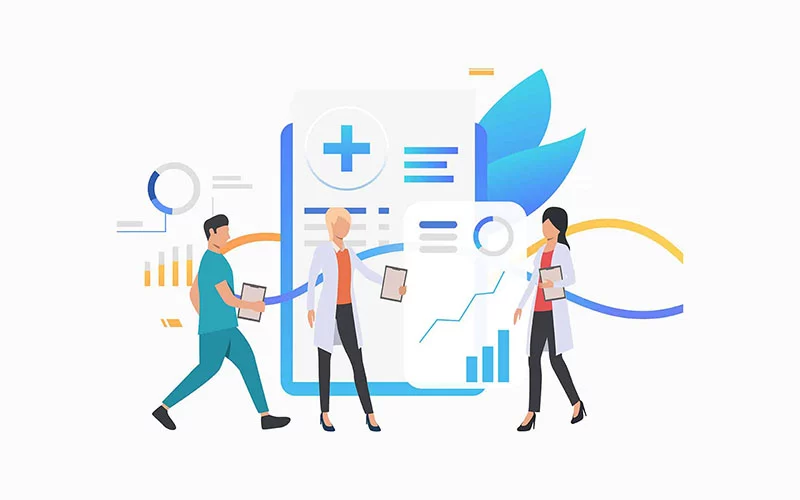 While digital transformation offers HCPs and drug manufacturers a multitude of chances to strengthen their brands, there are still obstacles to getting beyond in a highly regulated sector. The client journey must be at the center of any plan, and regulatory compliance is crucial.
One of the biggest problems in healthcare marketing is navigating the informational maze. To continue to be cooperative and trustworthy, you must understand what you can and cannot say (or promise). Negotiating such strict laws and regulations can be limiting, especially at a time when customers have instant access to a variety of medical knowledge with the swipe or click of a button.
Using a multichannel strategy for their marketing initiatives is another difficulty for medical brands and suppliers. An online and offline multichannel strategy, according to 63% of pharma marketers, yields the best outcomes. However, implementing a multichannel marketing strategy might take time because there are so many processes and services to take into account during the digital transformation process. You can speed up the transformational process and obtain multichannel marketing results that are in line with your specific organizational goals if you start off with a complete digital strategy.
Final Thoughts
Pharma companies and healthcare organizations must modernize their field of business and advertising strategies in order to take advantage of the chance to experiment with innovative new ways of thinking and operating, such as generating B2B leads via LinkedIn. Virtual engagement is going to be here to stay, prompting new strategies for building deep relationships.
The search for new promotional models in the digital era necessitates considerable adjustments to pre-pandemic processes and skills. The healthcare sector's continued growth depends critically on an understanding of and preparation for customer targeting in the digital age.
Your own talent is one of the most important components of the digital transformation of healthcare. Giving your workers the resources they need to continuously improve their digital abilities can help your institution or organization stay flexible in the face of new challenges.