Businesses are using social networks to engage and influence both new and existing consumers as more people turn to the internet for information and communication. Social selling entails leveraging online platforms to identify potential customers and create bonds with them. For sellers trying to get leads and connect with the appropriate individuals, it's a lifeline.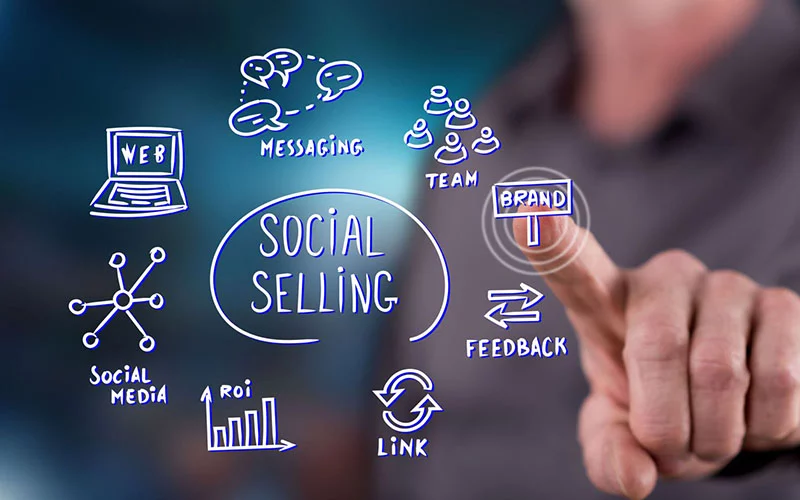 More than a third of sellers successfully closed agreements over $500,000 without really meeting the customer in person according to LinkedIn's "World State of Sales 2022" report. Meanwhile, 89 percent of buyers claim that if a seller alters their perspective, customers are more inclined to evaluate a brand.
If your company isn't already utilizing social selling, you're missing out on a chance to promote online networking and employ cutting-edge sales strategies. Continue reading to discover how to put a social selling plan into practice and get some amazing examples for inspiration.
What is Social Selling?
When a business or individual employs social media platforms to engage with prospects, create connections, and generate leads, this is known as social selling. To sell effectively online, you need to boost your brand and establish long-lasting connections with potential customers that will benefit both you and them.
How can I sign up to be a social seller?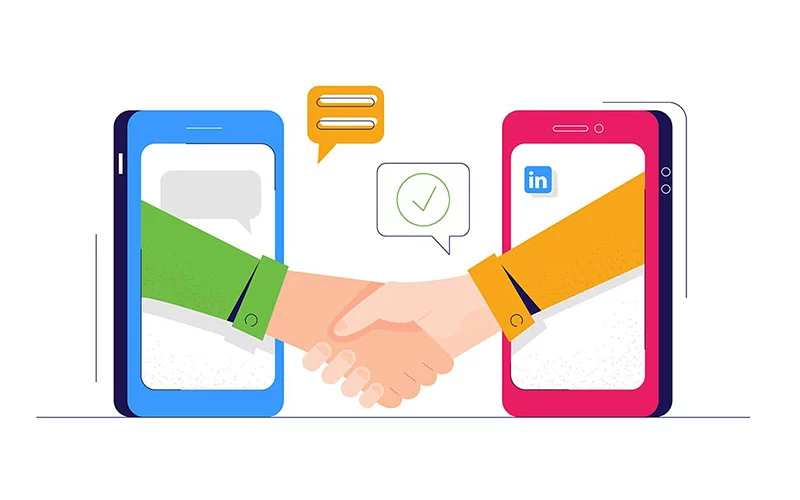 The simplicity of getting started with social selling is a benefit. Just utilize those platforms like a sales channel as your company and sales staff are likely already using them.
How can I begin social selling, then? Let's examine a few easy steps:
Choose a network
Social networks are not all made equal. Look at interaction and engagement and also where the customer is to see what succeeds for one firm and what might not for another. For instance, if you own a B2B company, LinkedIn can be able to help you network, but Twitter might be able to assist you to identify and follow individuals.
Make a new profile or update one
It's crucial to consider how you promote yourself online, so make sure your profile is professional and up-to-date. Use different platforms to learn how to enhance your LinkedIn profile.
Create a list of objectives
Include the businesses or people you wish to connect with because it's critical to understand who you are aiming for.
Conduct research
According to LinkedIn's sales report, best performers "always" complete research before contacting prospects (compared to only 47% of other sellers). Do your research slowly and carefully.
Join interactive online groups
There are various social media groups available, many of which are specialized and can be useful for your company. Request to join one of those organizations or start your own if it will benefit your consumers or clients.
Implement social listening
You may watch and monitor individuals or businesses online with the aid of social listening. You may listen in on discussions, check what clients are saying, or even monitor your rivals.
Provide pertinent content and be reliable
Find information that is pertinent to and appealing to your audience to start. This need not be from your business; it might be a media piece, podcast, webinar, etc. It all comes down to giving value to the appropriate people.
Measure the social selling process
It's crucial to establish metrics to follow your social media selling activities to evaluate performance. This could be the material engagement rate, message response rate, or LinkedIn's SSI (social selling index).
You may become a social seller by following these methods, which will also assist you in generating leads and nurturing prospects online.
How to Take Social Selling Into Practice?
You can target, interact with, and engage customers and prospects by using a social selling strategy. It's crucial that all of your sellers are aiming together for the same objectives and that the strategy and style are consistent.
Here are some guidelines for developing a powerful online presence and interacting with potential clients on social media, as well as processes for planning and putting into practice a social selling strategy.
Create a presence on the appropriate social media channels
Have a presence on the social media channels where your target demographic is most likely to be found. You will have a platform to interact with potential clients and develop relationships as a result.
For instance, your target audience might enjoy video content and frequent Instagram. Even while simply sharing an image could increase interaction, you should really be aware of the many Instagram video formats available. Whatever platform you want, conduct some research to find out how your audience interacts with it and whatever your competitors are up to.
Make your digital network profiles more effective
Businesses must optimize their social accounts just like any other social seller. A fantastic profile should contain:
keywords relevant to your field

a suitable cover photo and profile image

A concise and unambiguous bio

Suitable hashtags

a hyperlink to your landing page or site

Contact information

Your profile's header should be pinned with your greatest or most popular content
Create informative content
Provide informative content that tackles the concerns and specific problems of your target audience. By creating customer personas and interacting with your customer care or sales team, you should be able to identify the problems or challenges your consumers experience. Put these in the foreground and consider how you may respond to them to improve the value of your content.
Among the material, you can produce Blogs, new studies or white papers, Ebooks, Webinars, Podcasts, Videos, and Live streams. Then, to draw in and keep the attention of potential clients, distribute this information on your social media accounts and in appropriate groups.
Develop connections
Focus on developing relationships by being valuable and helpful after you've engaged with potential consumers. Offer to assist them with their issues and share your knowledge. Online social groups are another way to do this. Sharing information like research or perhaps a blog post that addresses a problem they are having is one way to do this. Or it can just be a request for help.
Monitor and evaluate your progress
Keep track of and evaluate the results of your social selling activities by keeping an eye on your follower count, engagement levels, and sales. To determine what content is effective, you can also monitor brand mentions and advertising initiatives. Use this information to modify and enhance your plan over time. To ensure you gain insights from the data, acquaint yourself with the social media sites you use the most. Keep in mind that statistics vary depending on the platform.
Become the best at social selling!
Develop a lead generation and sales-boosting social selling strategy. Using social media tools and methods, DMI's social selling training will teach you how to identify, target, draw in, and attract prospects, close deals, and develop lasting relationships.
Start right away!