One of the most popular social media platforms worldwide is YouTube. YouTube is a crucial component of every brand's marketing strategy because it offers limitless opportunities for uploading original video content and promotions for specific audiences. However, optimizing your video so it appears in search results is crucial if you want to expand your Channel on youtube and stand out from the crowd.
Even while it could seem challenging to gain any exposure on YouTube, you can use specific tactics to make sure that the search engine algorithm gives you preference.
What exactly is a YouTube SEO strategy?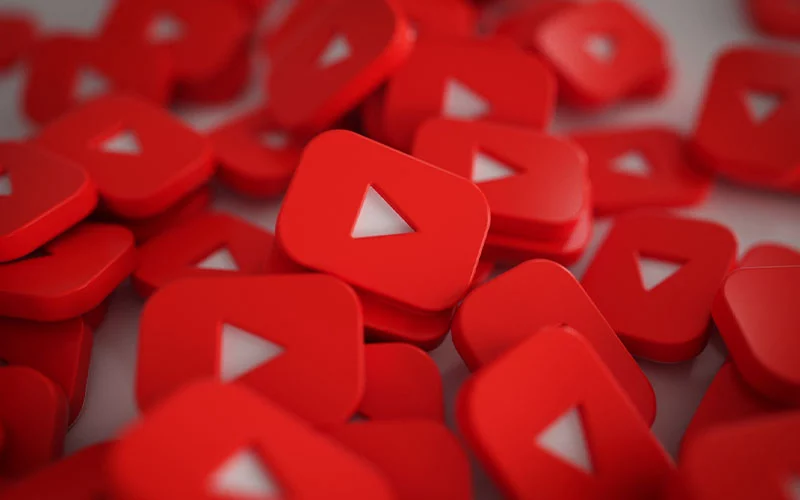 Designing online content to rank well in search engine results in pages is a constantly evolving process known as an SEO strategy. Optimizing your content is essential to generating traffic and expanding your audience because search is frequently the gatekeeper to your material.
YouTube SEO entails optimizing your channel, categories, metadata, titles, and videos, unlike Google, which evaluates rank based on backlinks and other things. Your films can be made search-engine-friendly both inside and outside on YouTube. You might be familiar with the fundamentals of SEO on YouTube videos, such as using keywords in the channel name, meta description, and tags. But there's more you can do to improve YouTube SEO by making videos more accessible. Although search engine bots cannot view videos, they must be indexed appropriately using the associated text information.
Ten suggestions are provided here for increasing views and improving your YouTube SEO.
1. Choose A Relevant Keyword
The correct keyword or phrase must be chosen for your video to improve YouTube SEO. Keywords frequently occur in video titles, descriptions, captions, and translations when they are stated in the audio. That's advantageous for SEO. The words or phrases you choose as your keywords should appropriately represent your video and be similar to what people type into search engines to discover that material.
You'll need to conduct some keyword research to learn what terms and phrases individuals use when searching. Using YouTube's Search Suggest feature to identify a keyword for your content is a simple method. Enter a word or phrase that is appropriate to your business in the search window to see what YouTube suggests.
2. Add Authentic Closed Captions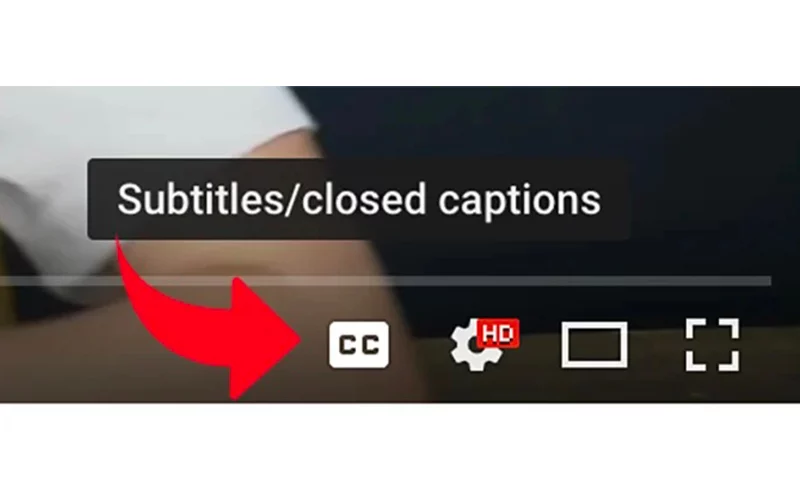 Your films' captions are automatically generated by YouTube using transcription software. However, YouTube's auto-subtitles are barely 70% correct, resulting in captions that are frequently embarrassing and incoherent. Google penalizes spam and rewards useful search results. "Automatically generated gibberish" is a term that is used to define spam, and it accurately describes the majority of auto-captions. You run the risk of having your YouTube channel flagged as spam and lowering search ranking by employing inaccurate captions.
You should accurately add closed captions to your YouTube videos to counter the negative effects of auto-captions on your SEO strategy. Videos cannot be seen by search engines, whereas they can scan text. Your video's captions will be mashed with pertinent keywords that describe its subject so that Google could index it and give it the proper ranking.
3. Add a Transcript to the Description of Your Video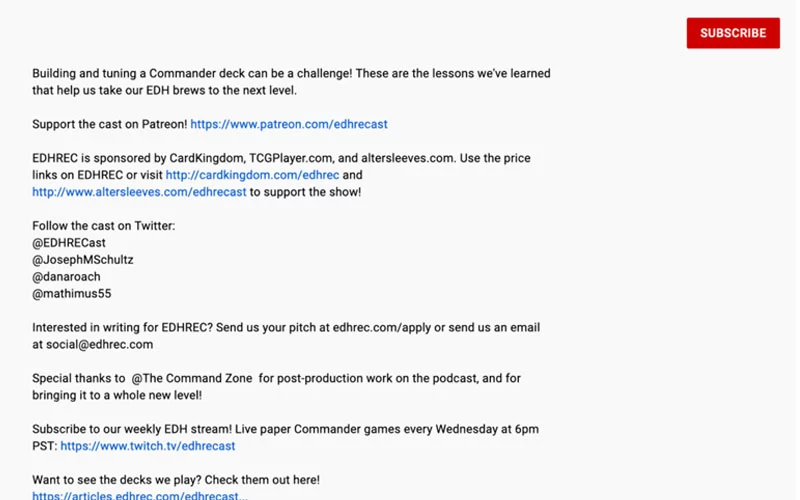 The ideal place to show your transcript on YouTube is in the video description. A transcript for a 10-minute video with a lot of conversation can typically fit in the description field's 5,000-character limit. You can add an abbreviated version with a hyperlink to the full version on a different web page if your transcript doesn't fit or you want to include other valuable information in the description, such as a call-to-action.
Keyword-rich descriptions continue to be an advised best practice since they can improve your video rank for relevant terms and show as a "suggested video" even though the research found no association between descriptions optimized for a given keyword and the rankings for that phrase. In addition to increasing interaction, transcripts make content easier to browse. Although many brands are already doing fantastic outreach with video, marketers frequently overlook the enormous potential of transcripts. When developing relevant, shareable content to improve SEO, think about incorporating a video transcript.
4. Provide Multiple Language Subtitles
Translations broaden your audience and improve your YouTube SEO, just as English subtitles make the videos more understandable to viewers. The global reach of YouTube is enormous. Only 16.4% of visitors to YouTube's website are from the United States, while more than 2 billion individuals are signed in view YouTube every month globally.
Foreign and non-native English-speaking audiences can enjoy your videos due to different language subtitles. Your subtitled caption files will be indexed by search engines as well, and your movie will appear in those languages' search results. Because there is less competition for non-English terms, you have a greater chance of appearing higher, which can be very important for a YouTube SEO plan.
5. Say the Targeted Keyword in Your Video
Your target term won't appear in your subtitles or transcript, two essential elements of an effective YouTube SEO plan, if you don't use it in your video. To avoid stuffing your transcript, try to strategically and naturally insert your keyword throughout your video. If writing a screenplay ahead of time is useful, aim to include the keyword at the start of the video so it will show up early in your transcript.
6. Create A Captivating Thumbnail
The click-through rate is significantly affected by the selection of the video thumbnail image. Use photographs with a ratio of 16:9 that are of good quality and contrast. The greatest shots are those with close-ups of the face. YouTube users can pick which frame appears as the thumbnail for their video. You can choose from 3 screenshots that YouTube will provide, however, you can also pick a different frame from the video or submit your photo.
Use websites like Canva, which has been designed specifically for YouTube video thumbnails, if you need inspiration for photos. Make sure nothing crucial in your thumbnail is obscured by YouTube's overlay of the video time in the bottom part of the thumbnail. The ideal image is one that effectively conveys your goal term visually; doing so will increase your visibility in relevant results.
7. Include End Screens and YouTube Cards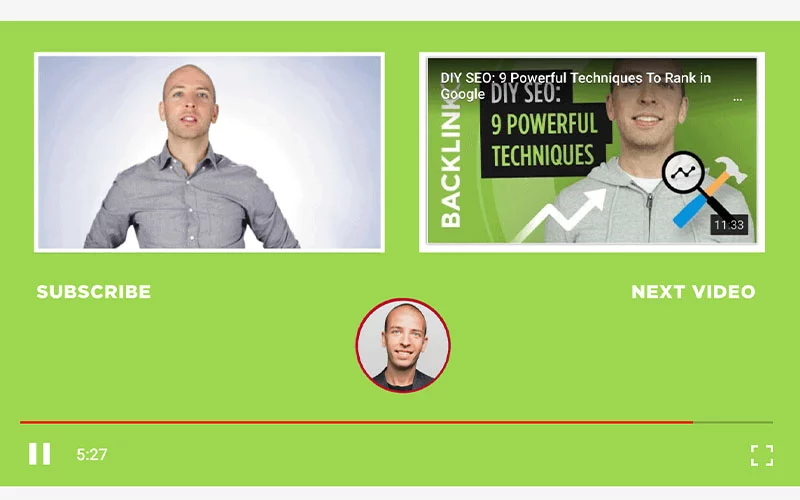 To urge viewers to take the appropriate actions throughout your video, YouTube cards are taking into account the characteristics of notifications. Once configured, visitors can click on it and explore the cards that display in the upper right corner of your films. Cards are a fantastic technique to increase your rating on YouTube because the platform wants to keep users there.
In a video, users can add a maximum of five cards. Cards may contain a variety of CTAs, such as links to other channels, requests for donations to charities, or crowdfunding.
8. Focus On User Engagement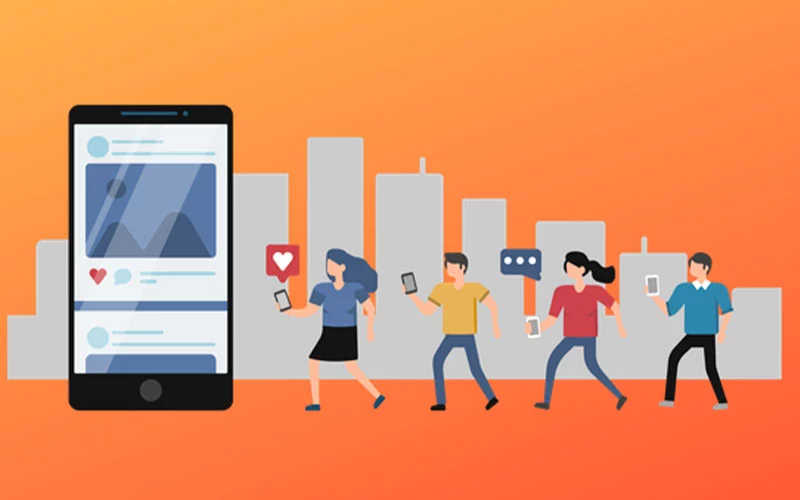 Engagement indicators like comments, likes, shares, and subscriptions closely correlate with higher ranks. Google is primarily interested in the reactions that readers have to your material because it is what keeps visitors on its site. Encourage audiences to share, like, and comment on the content to promote engagement. Also, take the time to reply to their comments and messages.
Must Analyze Your Statistics
Monitoring your analytics is the only method to determine whether your YouTube SEO approach is effective. Metrics may show you where your films are succeeding and where they may need some improvement. You may track your progress using the various analytics data provided by YouTube.
You can determine which videos receive the most interaction and the elements that contribute to their success by tracking these numbers over time. Keep an eye out for what distinguishes these films from those that don't perform as well; you may spot trends in the subject, format, duration, or posting schedule.
To improve video SEO, work on these tactics right away!